Keep The Machinery Running Clean In Your Shop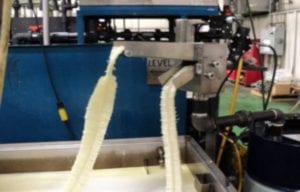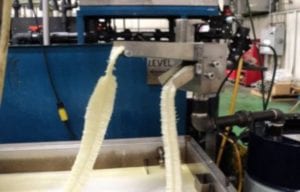 Metal working fluids need to be kept clean in a busy busy metalworking shop. Oil skimmer products work tirelessly to keep  machinery running clean.  The proper oil skimmer will cut down the amount of lube and floating oils are left in your machine tank.
The cost of keeping fluids clean can add up quickly, especially if you don't recycle. Oil skimmers can keep your metalworking fluid cleaner by removing tramp oils.  They skim the dirty oil off the top of the cleaning fluid, keeping it cleaner throughout the day as it is being used. This makes your equipment run more efficiently and also can  help keep you shop smell fresher.
Oil skimmers can also be used to remove petroleum, vegetable, or synthetic oils and other greases from process tanks, holding tanks, or catch basins. Virtually any liquid floating on top of another liquid can be removed with an oil skimmer using the correct belt or other material.
How About The Sparrow Hawk 2 Oil Simmer
"Sparrow Hawk" works hard in relatively small spaces. That's why it deserves its name.
Like its predecessor, the Tramp Champ, The SPARROW HAWK 2 Oil Skimmer is both quick and efficient when it comes to the removal of tramp oils from coolant tanks, wash water sumps or any small area where hydrocarbons accumulate. For more information visit: https://www.ambarenvironmental.com/belt-mop-skimmers/sparrow-hawk-2-belt-mop-skimmer/
With over 40 years of experience in the oil skimming industry,
Ambar's highly qualified specialists can advise your facility management team how our waste oil recovery systems can be adapted to your specific requirements, as well as the best use of our waste oil recovery systems. To learn more about how our waste oil recovery systems can best serve your facility or to request a quote, please email us at info@ambarenvironmental.com. You can call our sales specialists locally at (504) 328-9877 or (504) 328-9874.
Call us toll free at (866) 462-6227.
We are located at 1030 Victory Drive, Westwego, Louisiana, 70094. Let your waste oils become our dilemma because we have the solutions!